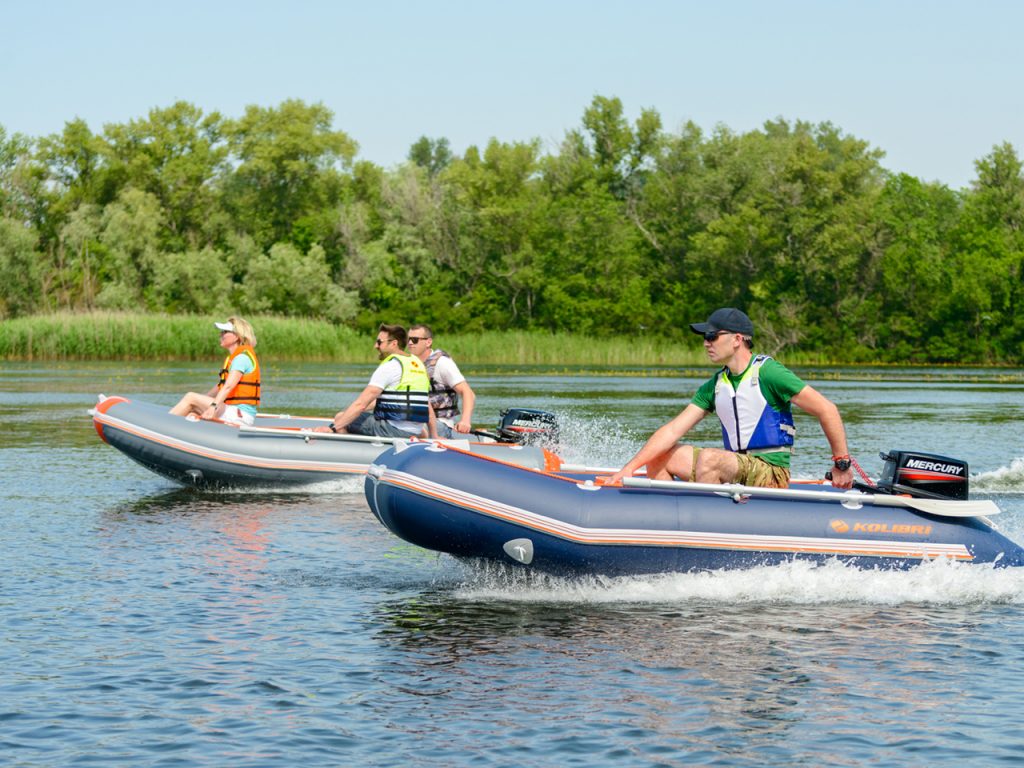 Today there is a great variety of PVC inflatable boats on the market – various brands, models and types of boats, different materials and price categories, different quality and warranty support. Boats are available from different countries, from dealers of virtually any brand. How to navigate in such a rich choice of swimming facilities? What advice would you give to an amateur of outdoor activities and water travel?
KOLIBRI Boat Manufacturing Company is the one of the most famous and respected manufacturers of PVC inflatable boats in Ukraine, since 1995. Let's consider five main reasons why you should choose boats of this brand.
1. Own production
KOLIBRI inflatable boats (as well as all accessories and components for them) are manufactured at the Company's factory using its own equipment using its own unique technology. The models were developed by the KOLIBRI design bureau, tested by specialists before being put into mass production. Quality control is present at all stages of assembly. The company practically does not depend on third-party manufacturers, which gives the right to guarantee the high quality of its own products.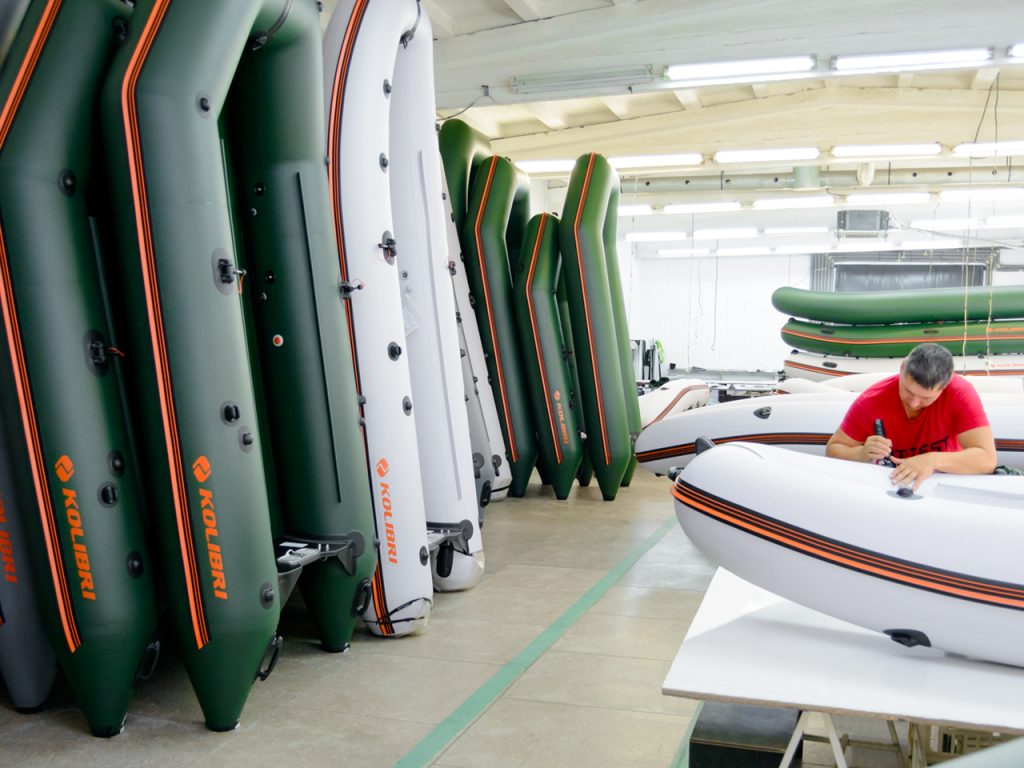 2. Different type of boats
KOLIBRI boats are different types of watercraft. You can choose a rowing or motor keelboat, catamaran or canoe for your needs. For connoisseurs of fishing, there is even the famous Belly Boat of its own production.
3. Wide model range
Within each type of KOLIBRI boats there are several series, and within the series, in turn, there are separate models by size. Thus, you can choose a boat of any functionality and any size for your purposes.
4. KOLIBRI accessories
KOLIBRI produces a full range of related accessories for its boats. These are accessories, components, sewing products.
Accessories and components for KOLIBRI boats have unique article numbers, they are interchangeable, suitable for different models and different series of KOLIBRI boats. They can be ordered, received and installed at any time – on your own or in a service center. This gives you ample opportunity to customize or upgrade your boat.
Own sewing workshop produces several types of safety vests for adults and children, awnings and canopies for boats, transport cases and bags, removable soft seats, holders for spinning rods, souvenir bags, baseball caps and T-shirts.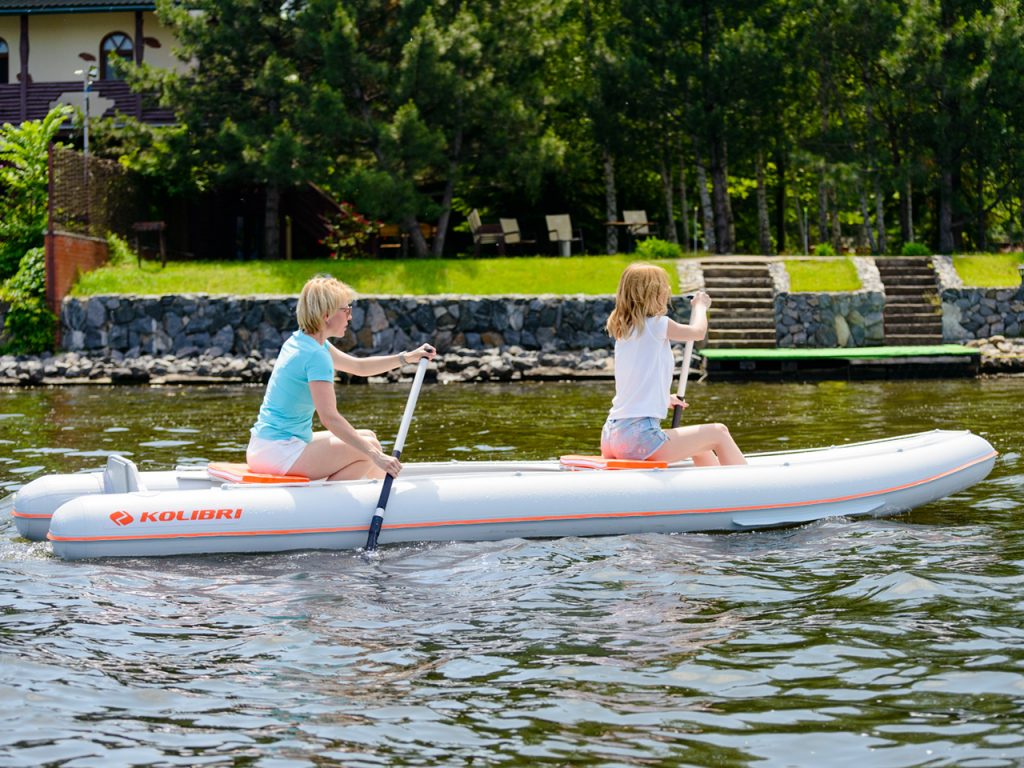 5. Dealer network
KOLIBRI BMC has a wide dealer network in all regions of Ukraine and in more than 30 countries of the world. Thus, you can buy any KOLIBRI boat and any accessories for it in your region. Buying a boat from an official certified dealer is reliable and profitable, convenient and safe.
Conclusions
All of the above points indicate that the choice of an inflatable boat is obvious – KOLIBRI Boat Manufacturing Company guarantees quality and further service for all its products – from a small single rowing boat, 190 centimeters long, to four-meter catamarans for 7 people.
Any KOLIBRI PVC boat or its part – a weld seam, a valve or an oar blade – is a long-term design experience, "field tests" and mass production in the factory.
The quality guarantee of KOLIBRI is satisfied customers who will always receive help and any advice from our service center. You can find the coordinates of our dealers, wholesale and retail sales departments, as well as the factory service center on our website.
The choice of an inflatable boat KOLIBRI will always be successful for you and your friends.