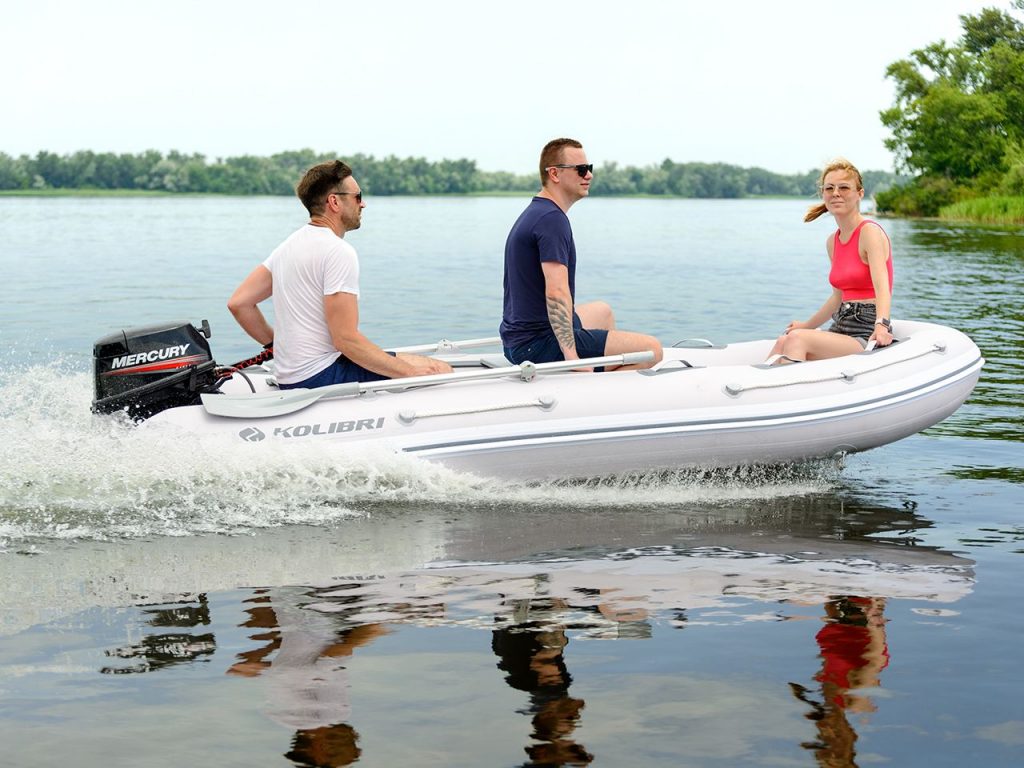 In this article, we will try to explain to you what an inflatable floorboard for a boat or Аir-deck is, why it is needed, as well as tell about its features, advantages and disadvantages.
What is the boat floorboard?
Floorboard or bottom flooring for an inflatable PVC boat is a removable deck that can be installed or removed. Such flooring can be of various types, made of waterproof plywood, aluminum or inflatable, and it can also have side stringers for better rigidity and shape retention.
Floorboard has several functions:
● safety and comfort for the crew – walking on a hard, non-slip surface inside the cockpit is much better and safer than just on the flexible fabric of the bottom, which bends under your weight;
● improvement of the boat's running qualities – floorboard adds rigidity to the boat's hull and helps to keep the shape of the entire structure, increases maneuverability, makes it possible to move in the glide mode;
● additional buoyancy – if it is an inflatable floorboard Air-deck.
Description
What, actually, this Air-deck is?
The inflatable floorboard for the boat was created as an alternative to the rigid boat bottom flooring.
The Air-deck inflatable floorboard is a high-tech product made of double-walled (DWF- Double Wall Fabric) reinforced PVC fabric with a large number of strong polyester threads of Drop Stitch Technology, which have a honeycomb structure. Thanks to the same length of the fibers, the inflatable floorboard has a uniform thickness along the entire length and adjustable stiffness. Floorboard quickly pumps up and keeps in shape, absorbs shocks well. Two layers of PVC are used on the side walls, specially made for better air retention.
Such a floorboard is pumped with ordinary air from a high-pressure pump.
Complete with a special bag for storage and transportation.
Inflatable floorboard produced by SC "KOLIBRI" LLC can be of two colors – light gray or black. There are different versions of inflatable floorboards for rowing and motor KOLIBRI boats, individually for each model that involves the use of an Аir-deck.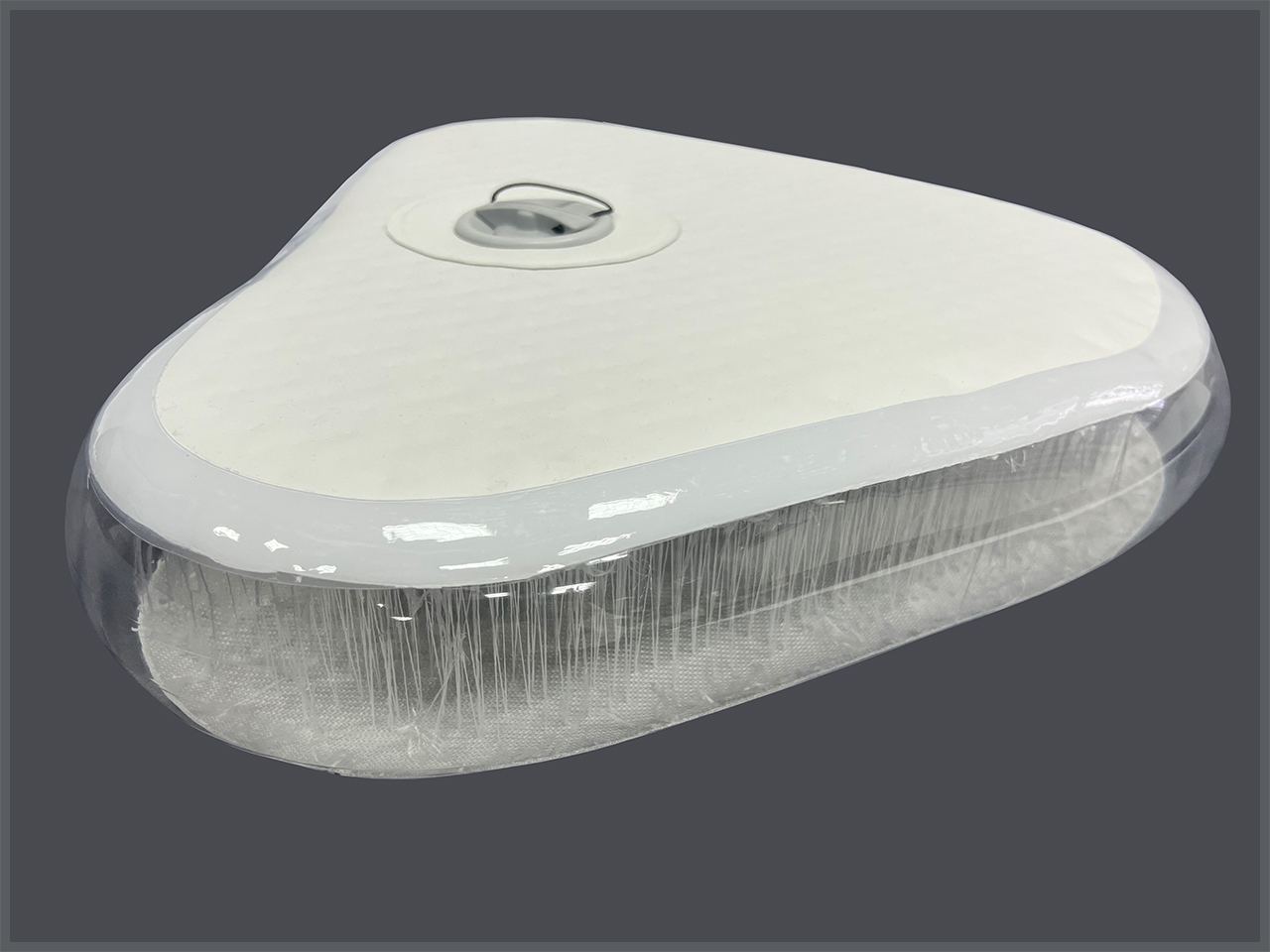 General Characteristics
The Air-deck inflatable floorboard is inflated to a pressure of 0.6 Bar, which is higher than the pressure in the boat's tubes (0.25 Bar) – thus, such a floorboard provides the boat's hull with additional rigidity, expanding the cockpit around the perimeter.
The thickness of the inflatable floorboard is 70-80 mm. It has a ribbed non-slip surface.
Advantages
In addition to the usual advantages of traditional floorboard, Air-deck has additional advantages such as:
● has a lower weight compared to plywood or aluminum panels;
● much easier to install – just insert the inflated inflatable floorboard inside the cockpit, straighten it and inflate it to the nominal pressure;
● takes up less space when deflated;
● its surface is non-slippery, it is convenient to walk barefoot on it;
● adds buoyancy to the boat, as this floorboard is actually another additional inflatable balloon;
When assembling the boat, the inflatable floorboard can not be pulled out;
● can be used separately from the boat, as a cabin or sleeping place in a cover.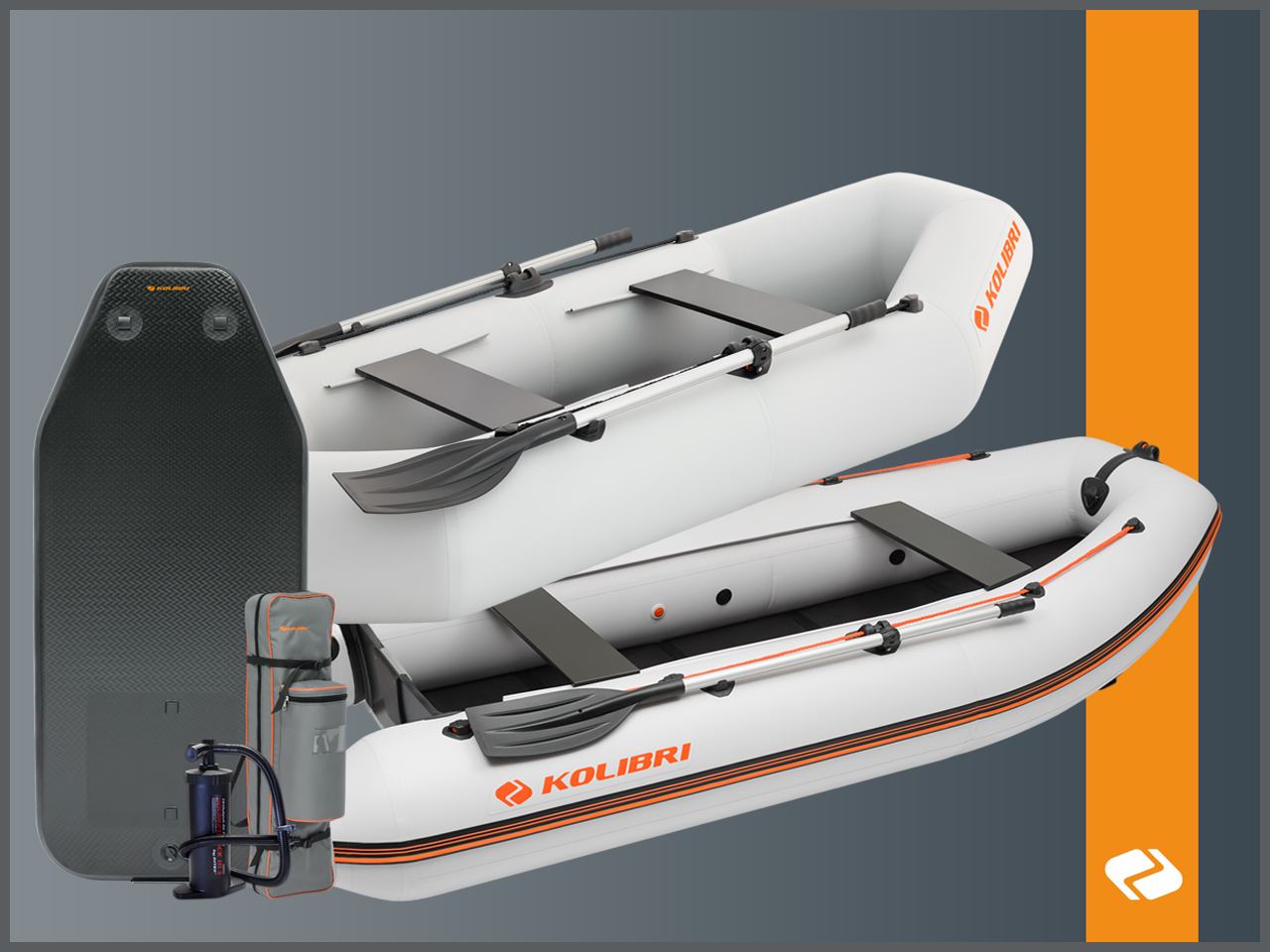 Disadvantages
The following are among the few disadvantages of the Аir-deck inflatable PVC floorboard:
● less rigidity compared to its aluminum or plywood counterparts;
● slight vulnerability to mechanical or fire damage;
Conclusions
The Air-deck high-pressure inflatable boat produced by the Ukrainian shipbuilding company KOLIBRI is a modern, innovative and high-tech product that adds lightness and strength to your boat at the same time, looks elegant and futuristic, is pleasant to the touch and safe.
You can always buy an Air-deck floorboard instead of a traditional floorboard or in addition to the basic kit of your boat. Most of KOLIBRI boats have the possibility of using Air-deck inflatable floorboards. These are rowing boats of the "Standard" and "Professional" series, most of our series of inflatable motor boats, catamarans, canoes and the Float board boat KOLIBRI.
Floorboard Air-deck is a great choice, it is your safety deck that will delight you on long water trips or fishing. You will properly appreciate all the advantages of such a floorboard – from the process of its installation to storage, not to mention the pleasantness and technology of use.