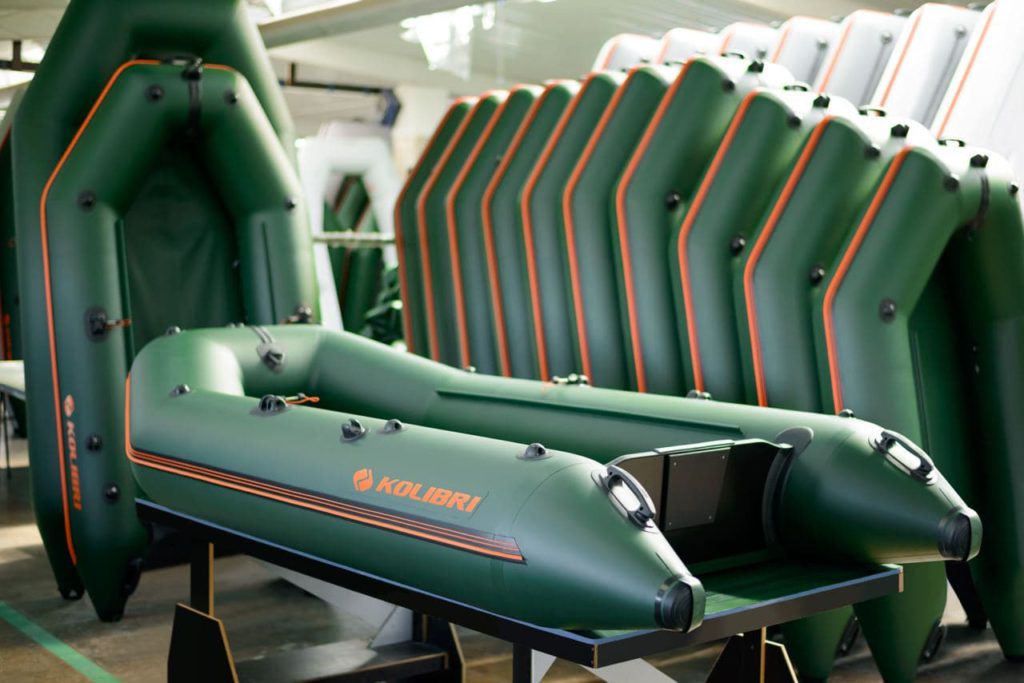 Any seasoned fisherman can fish only with a compass and a fishing rod. But today you can improve your pastime on the water in your favorite boat by installing additional devices.
So what is tuning, why do people tune boats and do you need it?
Tuning is the refinement of a watercraft in order to improve its consumer qualities, both by the manufacturer and on your own.
Boat tuning is always performed for individual needs and purposes, the running conditions and exploitability, as well as the type of reservoir and seasonality should be taken into account when refining a boat.
What is necessary for tuning a PVC boat
First of all, you need to decide what you want to get as a result — we have described the purposes of tuning in this article just below. The guarantee of successful modernization of your watercraft is the reliable quality of branded components by KOLIBRI Boat Manufacturing Company and the professionalism of our service center specialists. Of course, you can do all the work on your own.
All components for PVC boats tuning can be divided into two categories:
Basic set of components
Such a set of accessories is installed on all KOLIBRI boats by the manufacturer, it is structurally necessary for the successful operation of each specific model of a PVC boat. Accessories of KOLIBRI boats are constantly updated and improved by the manufacturer. Thus, if you wish, you can always purchase and replace the accessories of your boat with newer and more advanced ones by yourself, or reach out to our service center specialists. Let's note some items of branded accessories by the KOLIBRI company:
Oar collar
Oar holder
Rowlocks
Anchor roller
Metal transom plate
Transom mounting support
Lifeline holders (end and feed-through)
Functional handle

Additional components
These components can be completely different, and made by different manufacturers. It's up to you and your purposes whether to choose them or not. You can replenish the set of additional equipment and install it as needed, based on the experience and the way you operate your boat.
Purposes of tuning:
To protect a boat against mechanical damage in extreme conditions
Additional security enhancement
Comfort increasing
Protection against mechanical damage
Such protection is relevant when you operate a boat in severe or specific conditions. This type of tuning allows you to protect the tubes and the bottom of the boat from various mechanical damage, reduce the effects of abrasive influence, for example, when the boat rubs against rocks, snags or soil in shallow water. It increases the wear resistance and prolongs the life of a PVC boat.
The main parts of a boat that are more susceptible to mechanical influences:
Tubes (usually the lower part)
Keel (reinforcement of the keel line)
Transom (where it's jointed with the bottom)
KOLIBRI service center recommends to reinforce these areas with PVC tape 60 and 120 mm wide. It also makes sense to strengthen the lodgements of a boat trailer. This is quite relevant when transporting an inflatable boat on a trailer.
Additional security enhancement
It should be noted that all models of inflatable KOLIBRI boats (both rowing and motor ones) meet all safety requirements and there is no need to increase their safety additionally. We are talking about the modernization of boats, which are operated in special conditions, for some personal purposes, at the request of customers.
Each model of KOLIBRI boats has its own standard set of pre-installed accessories. However, it is always possible to install additional accessories, for example, the so-called "captain's handles", which helps you better stay in your place at speed while maneuvering and driving in waves.
When scuba diving or underwater fishing, a good tuning option would be to install an additional row of lifelines and ropes. This will make it even more convenient to climb aboard the boat.
If the overpressure valves were not provided for your boat model, then the KOLIBRI service center will help solve this problem. Such valves do not let the tubes to depressurize when the pressure in the tubes increases under the influence of high temperature or impact on obstacles.
An excellent solution would be to equip the boat with an additional bow anchor cleat. While fishing or just being anchored, such tuning is not just useful, but necessary.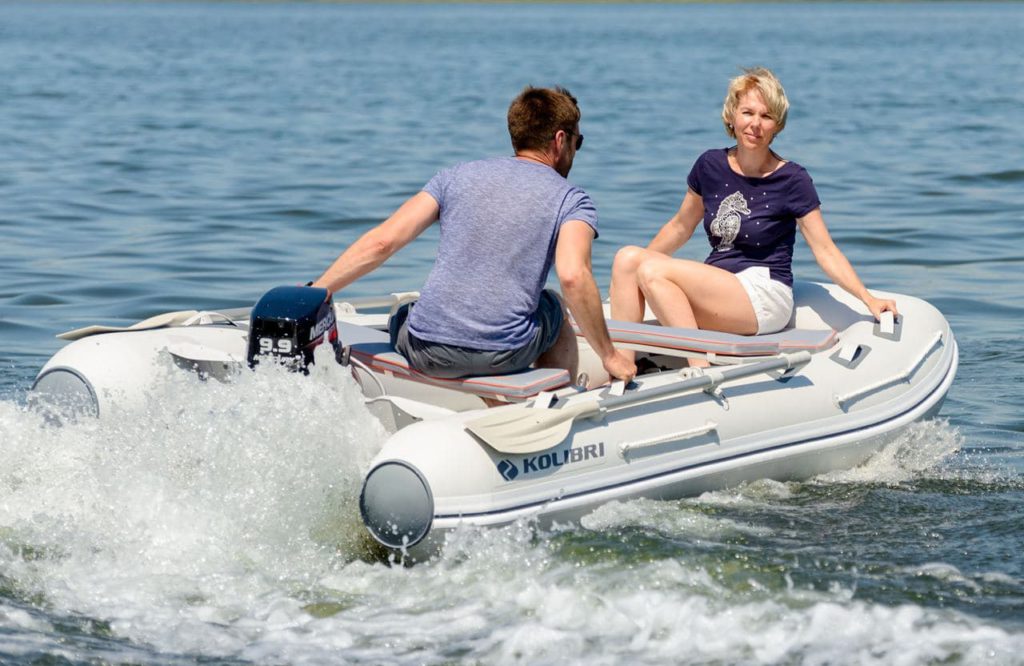 Comfort increasing
Here you are faced with a difficult but pleasant task – to choose components, accessories and sewing products from a wide range of accessories for inflatable KOLIBRI boats.
Equipping an inflatable boat with transom wheels.
Installation of various fasteners and holders for rods, echo sounders, transducers. Installation of mounting pads for electric winches.
Equipping the boat with sewing products. These are various types of canopies (protective canopy, bimini top, removable dodger and overall canopy), removable seats, under-seat bags, bow storage bags, several types of bags.
Installation of inflatable chairs.
Installation of the flooring – in the case when it is not included in the basic configuration of the boat. Or replacement of the standard flooring with a more advanced floorboard or AirDeck high-pressure inflatable floorboard (if the design of a PVC boat allows it).
Let's sum up
Our service center will help you choose accessories and components, will advise you on all technical issues. We can install any additional equipment on your boat, even if you are in another city or village.
Anyways, tuning is a creative and fascinating process and, as they say, there is no limit to perfection. KOLIBRI company will be glad to help you choose the necessary accessories, components, and sewing products so that your boat will bring joy to you and your loved ones for many years.