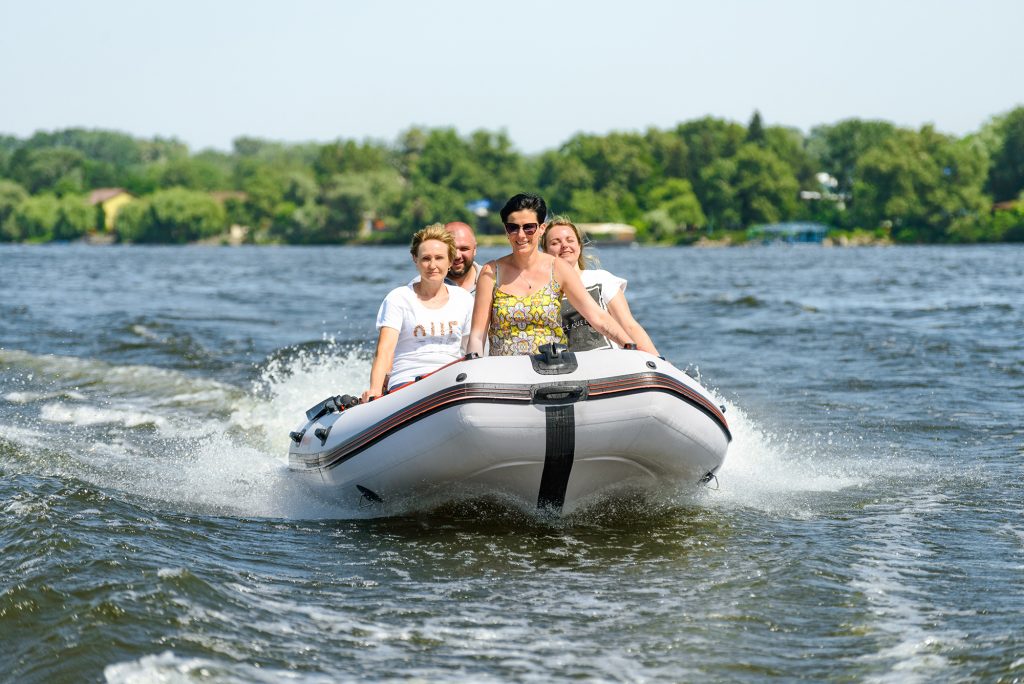 The choice of an inflatable boat is directly related to the type of floorboard (floor), especially if you are going to purchase a motor boat. The types, features and criteria for choosing the floorboard of a PVC boat will be discussed in this article.
Floorboard this is a removable flooring that is installed on the bottom of the boat. There are several main types of floorboards. Each type of floorboard has its own advantages and disadvantages. Floorboard of the PVC boat is selected based on personal preferences, operating conditions and the type of inflatable boat. The flooring serves to improve the driving performance of the boat. So, how to make a floor for inflatable boat?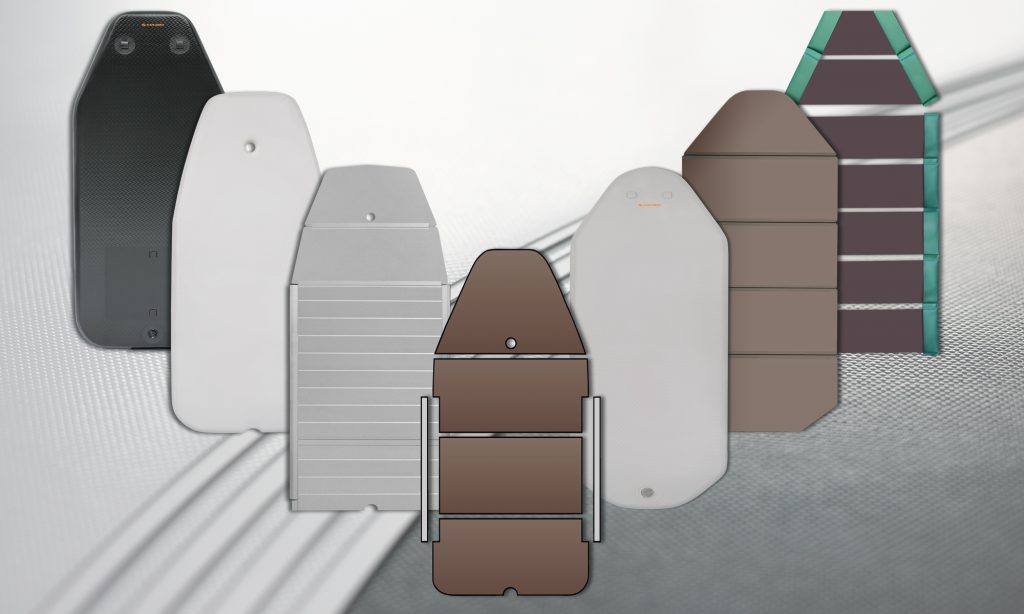 PVC boat floorboards types
Consider different types of PVC boat floorboards used in inflatable rowing and motor boats.
– Slatted laminated deck (sole-carpet)

Made from 9mm film faced plywood with an anti-slip finish. This

pvc floor board

consists of several sections, from 2 to 7, interconnected by PVC fabric pockets. It is used in rowing and motor flat-bottomed boats, partially covering the surface of the bottom of the boat. It is lightweight, low cost and covers basic needs.

– Folding flooring (sole-book)

Made from similar plywood. It consists of larger parts connected by PVC fabric and covers the entire plane of the bottom. It is applied on rowing and motor boats. It has greater rigidity relative to slatted deck, but in turn is inferior to rigid flooring.

– Rigid floorboard

It is made of plywood 12 mm thick or more durable and wear-resistant aluminum profile. Used for keel motor boats. Parts of this floorboard (

boat floor boards

) are interconnected using special profiles – H-shaped and U-shaped. The number of sections of such a floorboard may vary depending on the model of the boat. For example, the floorboard for the KOLIBRI inflatable boat KM-360DXL consists of five sections.


To give additional rigidity to the floorboard, stringers are used that connect the parts of the floorboard to each other, providing a monolithic structure. This type of floorboard has the highest rigidity, which is very important for keel motor boats – driving performance is improved. The disadvantages of this floorboard include more weight and a longer installation-dismantling time relative to the folding flooring (sole-book) and inflatable floorboard.

– Air-deck

This is a high-pressure inflatable floorboard (0.6 Bar) – it consists of two layers of PVC, interconnected by synthetic threads, forming a honeycomb structure.

Inflatable boat floor

has a thickness of 70-80 cm. It is used on all types of inflatable boats.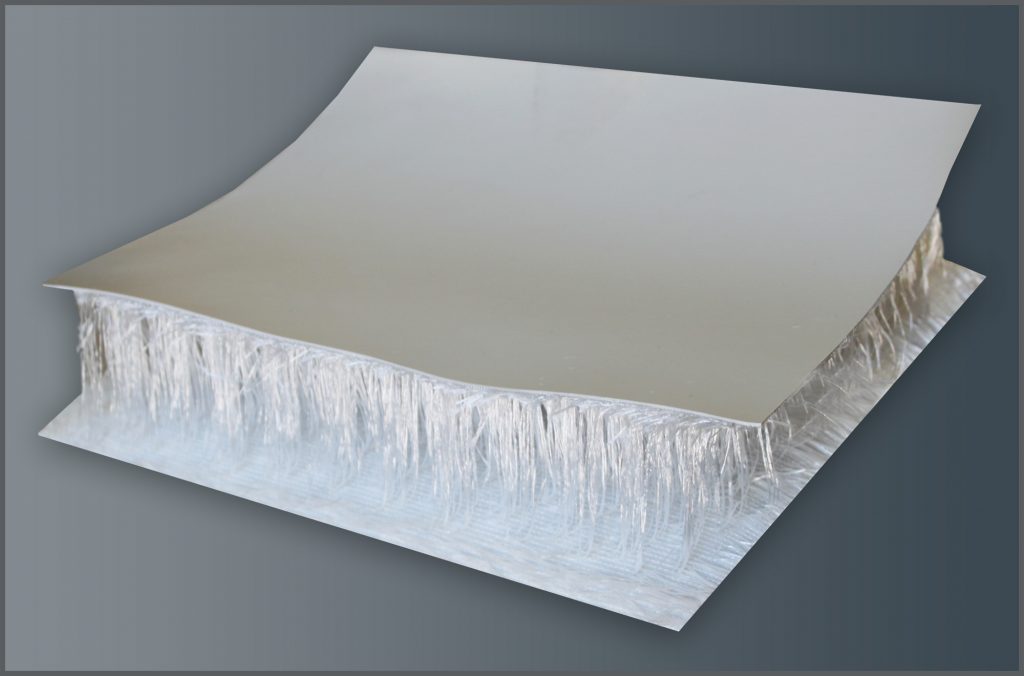 This innovation appeared not so long ago and has already proven itself among amateurs of inflatable boats. From this wonderful fabric, not only the floorboard for the boat is made, but also SUP-boards, inflatable kayaks, pontoons and other products.
Air-deck inflatable floorboard is lightweight, compact, easy to assemble and dismantle. This floorboard can not be reached when folding the boat, it is enough to open the valve and bleed the air. A conditional disadvantage (when using this floorboard in a keel boat) is its lower rigidity compared to rigid plywood or aluminum floorboards. This is manifested when the boat is operated under a powerful motor in gliding mode, with sufficiently large waves.
Summing up: which floorboard to choose
For each model of a PVC inflatable boat, rowing or motor, flat-bottomed or keel, there is its own type of floorboard (floor), or there may be several of these types. What pvc boat flooring is used in KOLIBRI inflatable boats?
For example, for rowing boats KOLIBRI of the "Super Light" series, only a floorboard slatted deck (sole-carpet) is provided. At the same time, for rowing boats of the "Profi" series, it is possible to install three types of floorboards – slatted deck (sole-carpet), folding flooring (sole-book) and air-deck. The same applies to flat-bottomed motor boats of the "Standard" series.
In the keel motor boats KOLIBRI of the "Light" series, a folding flooring (sole-book) is placed.
But for keel motor boats of the "Profi" and "SL" series, a rigid floorboard (plywood or aluminum) with stringers is suitable. Keel motor boats of the "XL" series are equipped with a rigid aluminum floorboard or an air-deck floorboard.
We hope this information will help you decide on the choice of floorboard for your boat, and if you have any questions, the specialists of the KOLIBRI BMC service center will be happy to answer them. Contact details can be found on our website.