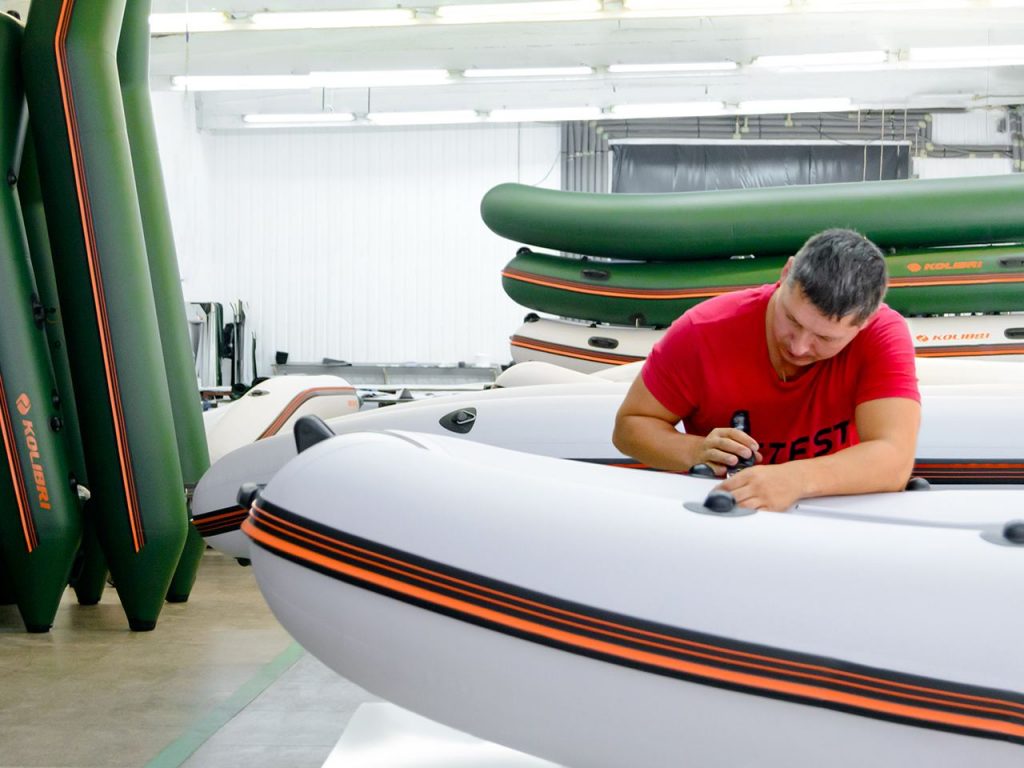 Modern advanced technologies play a decisive role in the production of really high-quality and competitive inflatable boats. It is impossible to make a high-quality boat in the conditions of artisanal production, simply with the help of a pattern, a paper knife and super glue. The boat must be, first of all, safe for passengers. Everything is important here – the symmetrical shape of the hull, the safeness of the seams, the quality of the PVC fabric, standard and unified accessories that can be easily replaced.
Ukrainian company "Kolibri": 25 years of experience in the design and production of inflatable boats
The history of the Ukrainian SC KOLIBRI is more than 25 years old. This is a way of constant improvement, search for optimal solutions and gaining unique experience in designing, manufacturing and testing inflatable boats of various sizes, types and purposes. Now KOLIBRI is a team of professionals that has long since reached the international level thanks to the trust of its customers. A wide dealer network is a proof of that.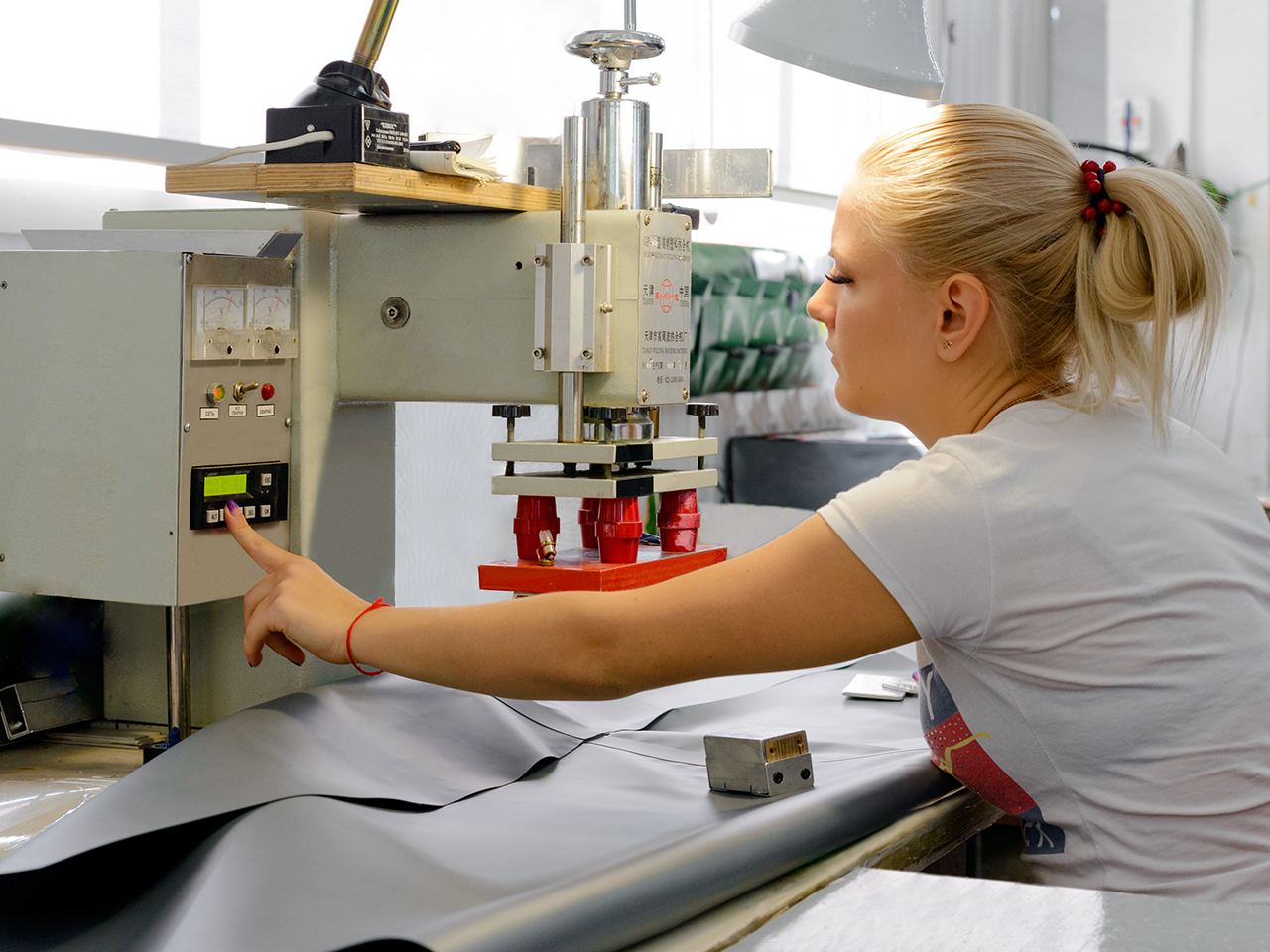 Among the modern technologies used by SC KOLIBRI, the first thing to mention is the welding of PVC fabric seams by the HFW equipment.The welding process is controlled by a computer, which ensures the uniformity of the seam due to the instantaneous simultaneous heating of the two surfaces that are thus joined. The seam after such a connection is very strong and at the same time it does not lose elasticity at different temperatures and when the pressure in the boat's tubes changes. This is a fundamental difference from the adhesive joint of the seams.
When combining different PVC parts for KOLIBRI boats, hot air welding technology is also used, with simultaneous stretching of the surfaces to be joined through special pressure rollers. A special thermo-hair dryer heats the joints, thanks to which PVC is welded at the molecular level. Such seams are strong, hermetic, without folds and creases. At the same time, they are also resistant to temperature changes.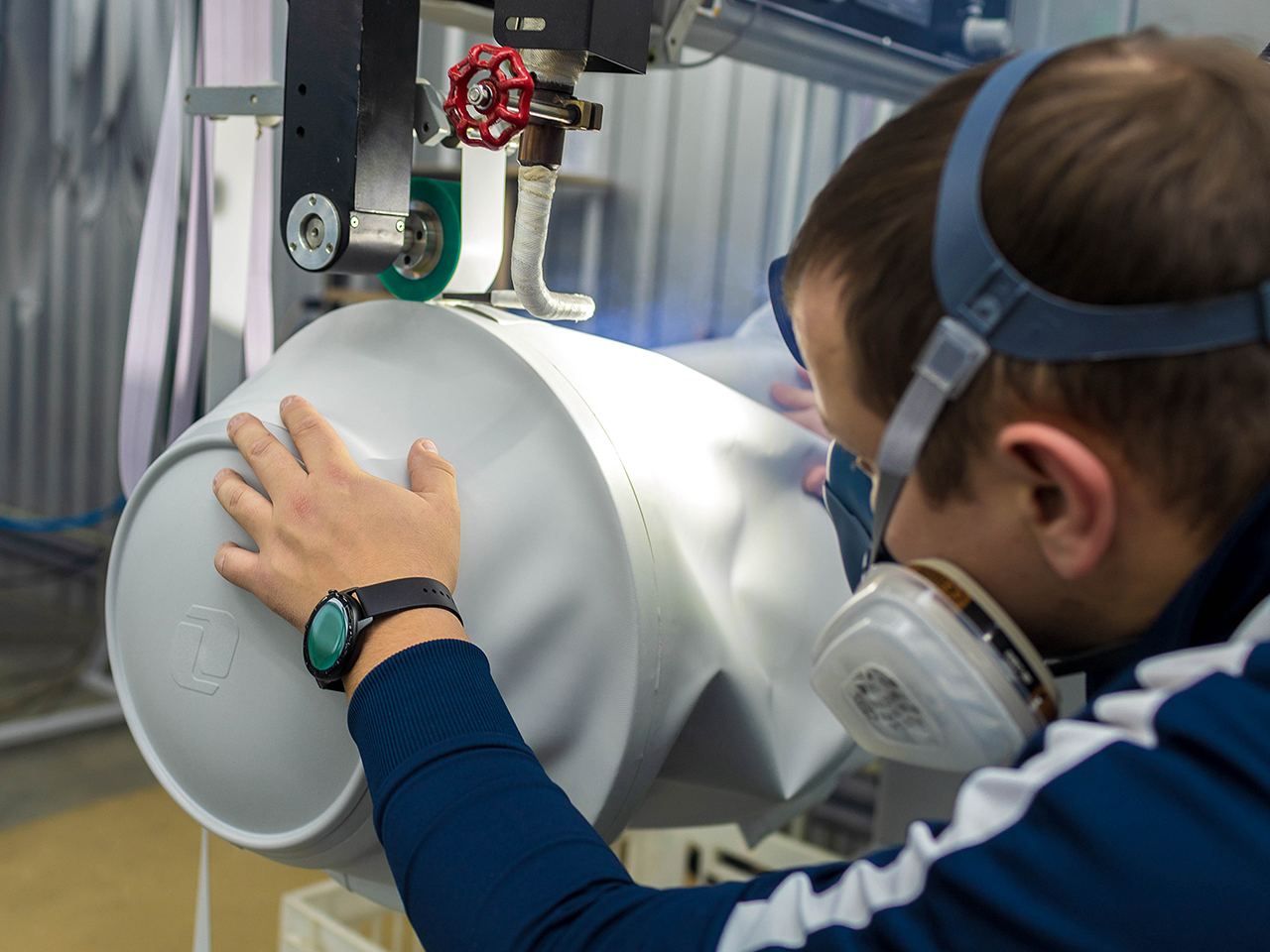 KOLIBRI boats are equipped with plastic parts almost entirely of own production, these are plastic and aluminum components, as well as sewing products from our own sewing workshop. Designers of the shipbuilding company are constantly improving components, this is a creative process that gives results, thanks to which the comfort and safety of using inflatable boats is constantly growing.
Unique design features of inflatable boats "Kolibri"
To ensure international ISO standards, the tubes of KOLIBRI PVC inflatable boats are divided into separate hermetic compartments by chambers that have a conical shape for optimal pressure equalization. Chambers are made of the same PVC fabric using HF welding.
A unique development of the engineers and designers of KOLIBRI is, for example, a rowlock for oars, which has moved away from the threaded connection, is easy to use and can be replaced quite easily.
Plastic parts for KOLIBRI boats are made of high-quality polymers and mounted using two-component industrial glue.
KOLIBRI sewing workshop provides the production of such unique boat components as bimini tops, removable dodgers of several types, various covers, bags, holders, safety vests and even branded clothing.
Technologies for the production of inflatable boats "Kolibri" and their application
Since KOLIBRI PVC inflatable boats have a very wide range of applications, their manufacturing technology must be equally effective and efficient – from small single rowing boats of the "Super Light" series to high-speed keel motor boats that have a stationary transom, a rigid bottom deck, and more than one passenger.
There is no difference whether it is a boat of an inexpensive series or a fairly expensive catamaran – seams and compartments, sewing accessories and other components down to the smallest detail – everything will be equally high-tech, verified, tested and optimally selected for use in different conditions, temperature regimes and climatic zones.
All this is the result of innovations, modern technologies of our own production, which means operational quality control and feedback from users who point out the peculiarities of using boats, give advice for improving or optimizing various components of our watercraft.
And as a result of all of the above, KOLIBRI boats do not drift to the side at speed, they go out into the glide without any problems. Our valves do not corrode, oars do not creak, seams do not leak, and the awning goes on the boat immediately and without much thought. All this cannot be invented and done in a garage or under a shed, so that the boat meets the standards.
Therefore, choosing inflatable boats from the SC KOLIBRI, you will definitely get a product of modern technologies that will serve you for many years, will be a reliable investment and will simply please your eye with its beautiful design.