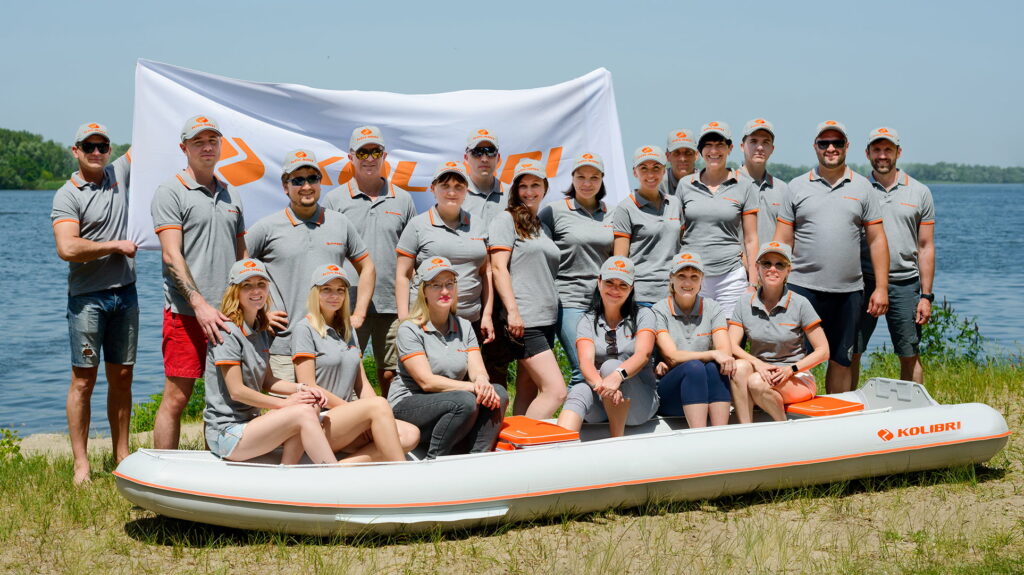 KOLIBRI company is a united team of qualified, young and energetic people. Today, our company consists of more than 140 highly professional employees.
Our team is the main value of the company and one of the main competitive advantages. We carefully approach the selection of each new team member, assessing not only the professional skills, but also the extent to which he shares our mission and corporate values.
Our task is to make your life brighter and more saturated. By preferring us, you can be assured of unconditionally high product quality, loyal prices, professional and responsible work.
We have been doing the business for more than 25 years on the market, which speaks of a stable position in our industry. At the same time, our company is in constant progress, expanding the range of services and developing new technologies.
When you are choosing KOLIBRI inflatable boats – you choose comfort and safety on the water.
CONQUER THE WATERS TOGETHER WITH US!